Newport, Vermont 05472
Newport, Newport Center, Lake Memphremagog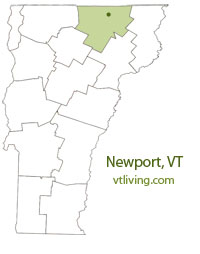 Newport, Vermont is a border town located on the southern end of beautiful Lake Memphremagog. Newport is the largest city in Orleans County. Recently, Newport's downtown area has been beautified with the addition of a new State of Vermont office building, which also houses several businesses.
Newport, VT: A Charming Town Steeped in History and Natural Beauty
History of Newport
Newport, Vermont, is a picturesque town located in the northeastern part of the state, near the Canadian border. The area was originally inhabited by Native American tribes, including the Abenaki before European settlers arrived in the late 18th century. Newport was officially incorporated as a town in 1802.
During the 19th century, Newport experienced significant growth due to its strategic location along the shores of Lake Memphremagog, which provided opportunities for trade and transportation. The town became a hub for the lumber industry, and the arrival of the railroad in the mid-19th century further boosted its economic development.
Rum Running during Prohibition
Newport, like many other towns along the Canada-U.S. border, played a prominent role in the Prohibition era. During the 1920s, when the United States banned the production, sale, and transportation of alcoholic beverages, Newport became a hotbed for rum-running operations. Lake Memphremagog's vast expanse and proximity to Canada made it an ideal route for smuggling alcohol into the United States. The town's connection to the illegal liquor trade added a colorful chapter to its history.
Local Businesses
Newport boasts a vibrant community with a diverse range of local businesses. The town center features charming boutiques, restaurants, and cafes that offer a unique shopping and dining experience. There are also several family-owned businesses, contributing to the town's close-knit atmosphere.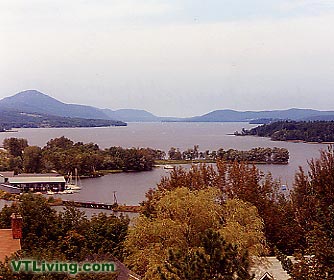 Lake Memphremagog
One of the main attractions of Newport is Lake Memphremagog, a large freshwater lake spanning both Vermont and Quebec, Canada. The lake offers an array of recreational opportunities, including boating, fishing, kayaking, and paddleboarding. Its serene beauty and tranquil surroundings make it a favorite spot for residents and visitors alike.
Local Attractions
For outdoor enthusiasts, Kingdom Trails is a must-visit destination. Located just outside of Newport, it is a world-renowned mountain biking network with over 100 miles of scenic trails, suitable for all skill levels. In addition to biking, Kingdom Trails also offers opportunities for hiking and trail running, allowing visitors to immerse themselves in the region's natural beauty.
Newport VT Historic Sites
History buffs will appreciate the town's various historic sites, including the Goodrich Memorial Library, housed in an elegant neoclassical building. The Gateway Center, a beautifully restored train station, is another notable landmark that pays homage to Newport's railroad heritage.
Parks and Recreation Areas
Newport offers several parks and recreational spaces where residents and visitors can enjoy leisure activities and family picnics. Gardner Memorial Park, located along the shore of Lake Memphremagog, provides stunning lake views and opportunities for relaxation.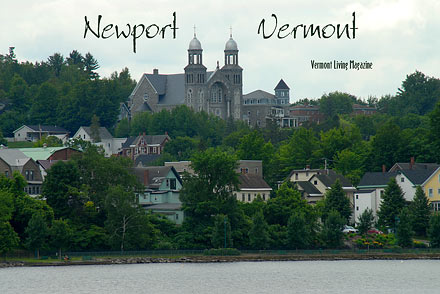 Villages, Districts, and Neighborhoods
The town of Newport is comprised of several villages and neighborhoods, each with its unique charm and character. Some of the prominent areas include:
Newport Center: A quaint village with a rural ambiance, known for its scenic beauty and proximity to the acclaimed Jay Peak Resort.
Coventry: A picturesque town neighboring Newport, offering a serene countryside setting and access to hiking trails.
Real Estate Values and Options
Newport and its surrounding areas offer a range of real estate options, from historic homes in the town center to modern properties with lakefront views. The town's attractive location and natural surroundings make it an appealing choice for those seeking a peaceful and idyllic place to call home.
Opportunities and Employment
While Newport retains its small-town charm, it also provides a variety of employment opportunities for its residents. The town's diverse local economy includes industries such as tourism, healthcare, education, and manufacturing.
Town Offices
Address: Newport Town Hall, 222 Main Street, Newport, VT 05855
Phone: (802) 334-6115


Century 21 Farm and Forest Realty, 5043 US Route. 5, Derby Road, Derby, VT 05829 | 802-334-1200
Since 1993 Century 21 Farm & Forest Realty has assembled a diversified team of experts familiar with a broad range of Vermont real estate; residential, commercial, timber tracts, vacation property or building lots. Office is conveniently located off Interstate 91 and open six days a week, Sundays by appointment. Member MLS, Century 21 Real Estate network. View listings online.
Visit Century 21 Farm & Forest Realty
---


StoneCrest Properties, 101 Depot Street, Lyndonville, VT 05851 | 802-626-4790
StoneCrest Properties is a full service Vermont real estate agency meeting the needs of buyers and sellers every day. Located in Lyndonville, Vermont and servicing the entire Northeast Kingdom. At StoneCrest Properties we offer: First time homebuyer experience, Unique marketing of our properties, Experienced professional agents who take personal care. Give us a call, or view our latest listings online.
Visit StoneCrest Properties - Lyndonville, VT
---
Newport is made up of Newport City, Newport Town, and Newport Center, and is a regional shopping mecca with numerous retail stores, restaurants, and nightclubs. The popular Eastside Restaurant attracts diners from both sides of the international border of the United States and Canada.
The Newport Daily Express – an independent Vermont newspaper is published here. The Newport State Airport is located here, as well. Lake Memphremagog is popular with fishermen and photographers – this deep, spring-fed lake extends more than 30 miles into Quebec. Magog, Quebec sits on the northern end of the Lake.
The mountains Jay Peak, Vermont, and of Canada are clearly visible from the shores of Lake Memphremagog in Newport. Lake Memphremagog is also rumored to be inhabited by a large, amphibian creature dubbed "Memphre". The serpent-like creature has been spotted on several occasions by both Canadians and Americans. Newport, Vermont was the birthplace of Charles Francis Adams, founder of the Boston Bruins – one of the original six teams of the National Hockey League. Adams founded the Bruins in 1924. The NHL's Adams Division is named after him.
To share any Newport, VT information, contact us. Learn more about advertising in VTLiving.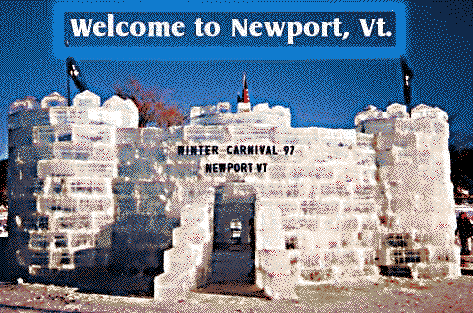 Chartered: 1781
County: Orleans
Newport, VT Population: 2010: 5,005
GPS Coordinates:
Latitude: 44.5639
Longitude: -72.1216
Newport, VT Local Information
Newport Town Offices: 802-334-2112
Newport Today and Quality of Life
Today, Newport is a town that balances its rich history with modern amenities and a focus on quality of life. The town's residents enjoy a strong sense of community, a plethora of outdoor activities, and a peaceful environment surrounded by natural beauty.
Newport, VT Living
Living in Newport offers a unique experience that blends history, natural splendor, and a tight-knit community. Whether you're interested in outdoor adventures, exploring historic sites, or simply enjoying the serenity of lake life, Newport has something to offer everyone. Its charming ambiance, combined with various local attractions, makes Newport a delightful place to call home or visit for a relaxing getaway.
inns | hotels | resorts | rentals | attractions | dining | real estate

Vermont Products | Visit VT Towns | FWM 24/7 Shopping

Country Weddings | New England Recipes
VT Inns | Red Sox Gifts | Travel Destinations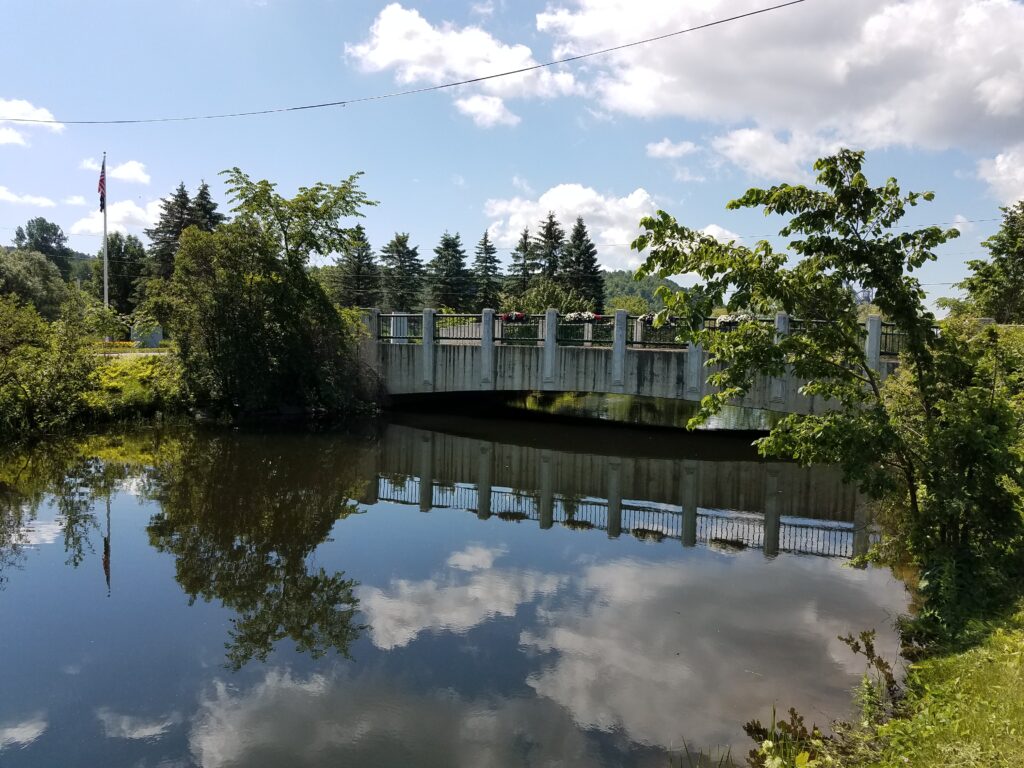 New England Living Magazine
Fitness and Sports Products On Sale Now
Free World Mall

Country Weddings | New England Recipes
VT Inns | Red Sox Gifts | Travel Destinations