Shaftsbury, Vermont 05262
Shaftsbury VT Lodging, Real Estate, Travel & History Information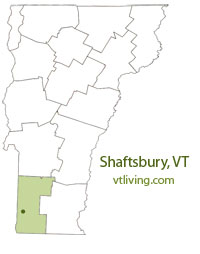 Shaftsbury, Vermont was first settled by Jeremiah Clark from southern New England. One Section of Shaftsbury is known as "Little Rhode Island". You will find here Shaftsbury Cobbles, the Topping Tavern Museum, and the Shaftsbury Historical Society Museum.
To share your Shaftsbury, VT, information contact us about advertising in VTLiving.
Exploring Shaftsbury, Vermont: A Charming Town Rich in History and Community Spirit
Nestled in the southwestern corner of Vermont, Shaftsbury is a picturesque town with a rich history, vibrant neighborhoods, and a strong sense of community. From its humble beginnings as a colonial settlement to its present-day status as a thriving residential area, Shaftsbury offers residents and visitors a tranquil setting, breathtaking natural beauty, and a range of amenities. Read about the fascinating history of Shaftsbury, highlight its various neighborhoods, discuss notable employers, provide information about town offices, offer insights into real estate options, and provide a glimpse into life and living in Shaftsbury, Vermont.
History of Shaftsbury:
Shaftsbury traces its origins back to the 18th century when it was first settled by European colonizers who traveled here from what is now, southern New England. The town was named after Lord Shaftesbury, an influential politician in England at the time. Throughout its history, Shaftsbury has witnessed significant events, including its involvement in the American Revolutionary War and the establishment of various industries. Today, remnants of the town's past can still be seen through historic landmarks, preserved buildings, and the community's appreciation for its heritage.
Town Neighborhoods, Villages, and Hamlets:
Shaftsbury encompasses several distinct neighborhoods, each with its own unique charm. These include the Shaftsbury Village Center, North Shaftsbury, South Shaftsbury, Shaftsbury Hollow, and East Shaftsbury. The Village Center serves as the town's hub, featuring a variety of businesses, shops, and restaurants. North Shaftsbury is characterized by its beautiful rural landscapes, while South Shaftsbury offers a mix of residential and commercial properties. Shaftsbury Hollow and East Shaftsbury are known for their tranquil and serene environments, ideal for those seeking a peaceful retreat.
Shaftsbury Employers:
While Shaftsbury maintains its primarily residential character, it is well-positioned in relation to employment opportunities in neighboring towns and cities. Residents can easily commute to nearby areas such as Bennington, Manchester, and Rutland for employment options. Industries in the region include manufacturing, healthcare, education, tourism, and retail, providing a diverse range of opportunities for job seekers.
Town Offices and Services:
The town of Shaftsbury operates various offices and departments to serve its residents efficiently. These include the Town Clerk's Office, Town Treasurer's Office, Selectboard, Planning Commission, and Zoning Board. These offices provide essential services such as property tax administration, land use planning, and general governance. Residents can access information, permits, and licenses through these offices, ensuring a well-functioning community.
Real Estate in Shaftsbury:
Shaftsbury offers a wide range of real estate options to suit various preferences and budgets. The town features a mix of historic properties, charming single-family homes, picturesque farms, and spacious rural lots. Whether one seeks a cozy village residence or a sprawling countryside estate, Shaftsbury provides an idyllic setting for individuals and families looking to settle in a tranquil and scenic area.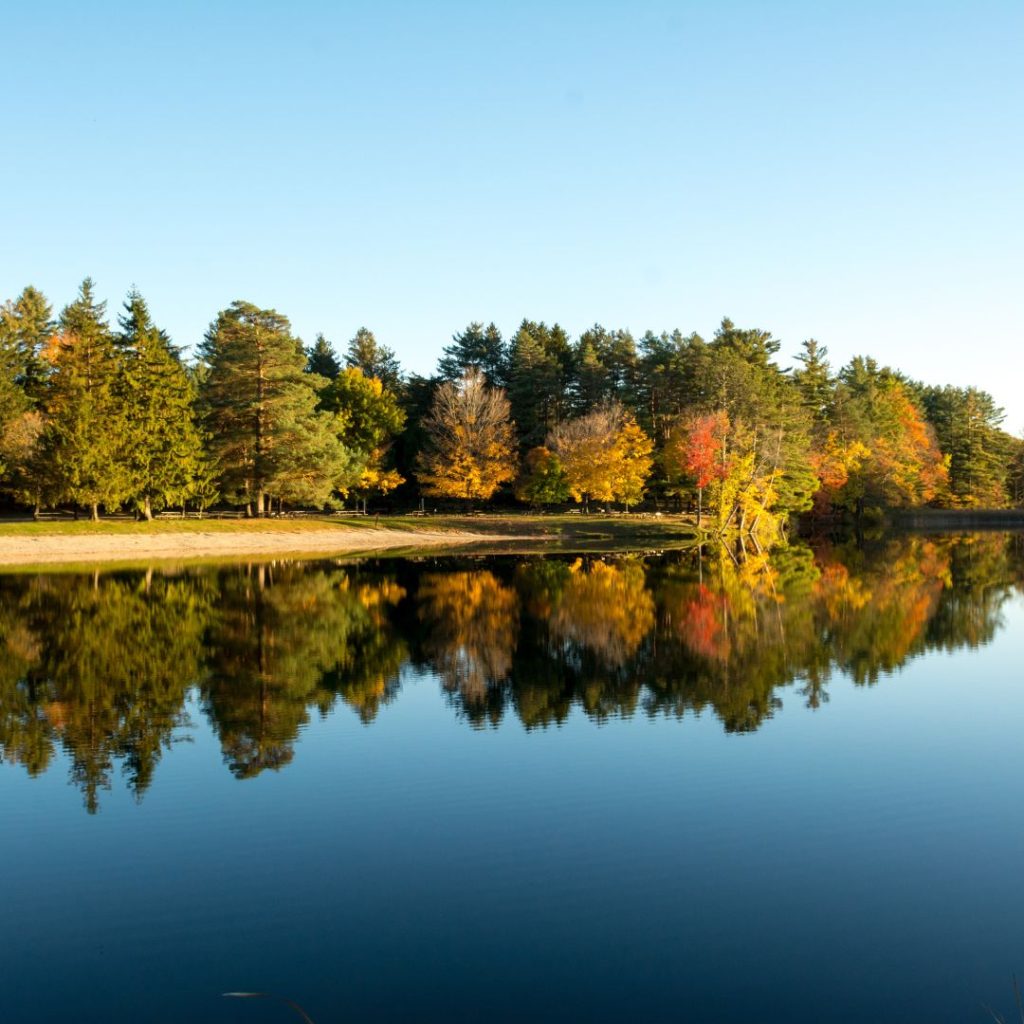 Life and Shaftsbury, VT Living:
Life in Shaftsbury revolves around its close-knit community and the natural beauty of the surrounding landscape. Residents enjoy a peaceful and laid-back lifestyle, with ample opportunities for outdoor recreation such as hiking, fishing, and skiing. The town hosts numerous community events throughout the year, fostering a strong sense of belonging and camaraderie among its residents. The local school system provides quality education, and residents have access to healthcare facilities, shopping centers, and other amenities in nearby towns.
Shaftsbury, Vermont, with its rich history, charming neighborhoods, and strong community spirit, offers an idyllic place to call home. Its blend of rural beauty, convenient access to employment opportunities, and a range of amenities make it an appealing choice for those seeking a tranquil and fulfilling lifestyle. Whether you are a history enthusiast, nature lover, or simply looking for a tight-knit community, Shaftsbury welcomes you with open arms.
Chartered: 1761
County: Bennington
Shaftsbury, VT Population:
2010: 3,767
GPS Coordinates:
Latitude: 42.5747
Longitude: -73.1227
Shaftsbury, VT Local Information
Shaftsbury Town Offices: 802-442-4038
inns | hotels | resorts | rentals | attractions | dining | real estate
SHAFTSBURY VT GIFTS

| Photo | Title | Price | Buy |
| --- | --- | --- | --- |
| | City of Shaftsbury Vermont | Novelty Merch Gift - Graphic Pullover Hoodie | $32.99 | On Sale Now |
| | Retro South Shaftsbury, Vermont Big foot Souvenir Sweatshirt | $39.99 | On Sale Now |
| | Local Hometown Pride Gifts Zipcode Shaftsbury Vermont Hometown Pride VT Zip 05262 Throw Pillow, 16x16, Multicolor | $19.99 | On Sale Now |
| | Brotherhood Shaftsbury Vermont State Flag Cities Towns Door Mat Souvenir Gift Design Rubber Grip Non Skid Backing Rug Indoor Entryway Door Rugs Mats Pack of 2 | $29.95 | On Sale Now |
| | Vintage South Shaftsbury, Vermont Mountain Souvenir Print Pullover Hoodie | $39.99 | On Sale Now |
| | Classic Teaze Vintage Vermont Distressed Athletic Hoodie Sweatshirt Women Men Heliconia | $32.99 | On Sale Now |
| | American Flag Mug Shaftsbury Vermont Coffee Cup It's Where My Story Begins 4th of July Coffee Mug Patriotic Gift Independence Day Memorial Day Tea Cup 11oz Black | $17.99 | On Sale Now |
| | South Shaftsbury Vermont VT Vintage Athletic Black Sports De Tank Top | $19.99 | On Sale Now |
| | Womens Vintage South Shaftsbury, Vermont Mountain Souvenir Print V-Neck T-Shirt | $22.99 | On Sale Now |
| | Totally Bamboo Destination Vermont State Shaped Serving and Cutting Board, Includes Hang Tie for Wall Display | $29.99 | On Sale Now |
| | Vermont Sweatshirt Retro Vintage Vermont Hoodie Gifts VT | $38.99 | On Sale Now |
| | Vermont Lake Shaftsbury State Park Pullover Hoodie | $39.99 | On Sale Now |
| | Vermont State Map Wall Art Print - 8x10 Silhouette Decor Print with Coordinates. Makes a Great Green Mountain State-Themed Gift. Shades of Grey, Black & White. | $11.95 | On Sale Now |
| | South Shaftsbury Vermont VT Vintage Athletic Navy Sports Des Zip Hoodie | $33.99 | On Sale Now |
| | HISTORIX Vintage 1814 Vermont Map - 24x30 Inch Vermont State Vintage Map - Vermont Wall Art - Old Vermont Map Poster - Vermont Wall Decor - Map of Vermont from Actual Survey | $54.99 | On Sale Now |
Vermont Town Guides
VT Lodging Guide | VT Maps | VT Attractions | VT Realty

Vermont Products | Visit VT Towns | FWM 24/7 Shopping

Country Weddings | New England Recipes
VT Inns | Red Sox Gifts | Travel Destinations
Free World Mall

Country Weddings | New England Recipes
VT Inns | Red Sox Gifts | Travel Destinations