Rutland, Vermont 05701
Rutland VT Inn Hotel Lodging Dining Realty & Attractions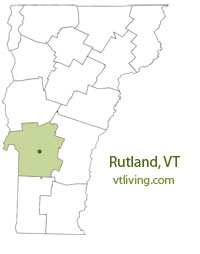 The City of Rutland in central Vermont is located near the Green Mountains on Otter Creek. Rutland was settled in 1770 and incorporated as a city in 1892. Rutland Vermont is a commercial and manufacturing center in a major year-round resort area. Downtown Rutland has many shops, boutiques, restaurants, and auto dealers. Vermont's famous Killington Mountain Ski Resort and Pico Ski Area are just minutes away – take Route 4 East toward Woodstock.


Best Western Inn & Suites, 5 Best Western Place, Rutland, VT 05701 | 800-780-7234
For spacious comfort in the heart of Vermont's picturesque Green Mountains, visit the Best Western Inn & Suites located in the Rutland / Killington area. Situated near charming antique shops, famous covered bridges, historic museums, and Killington - Pico skiing and golfing. Daily complimentary continental breakfast of hot waffles, fresh fruits, sweet pastries and a selection of yogurt and cereal finished with bottomless Green Mountain Coffee®. Free wifi and an outdoor heated pool.
Visit Best Western Inn & Suites Rutland
---
Welcome to Rutland, VT: A Comprehensive Guide to the Jewel of Vermont
History of Rutland, VT: Rutland, Vermont, known as the "Marble City," has a rich history that dates back to the 18th century. The area was originally inhabited by the Abenaki Native American tribe before European settlers arrived in the mid-18th century. The region's abundant marble resources spurred economic growth in the 19th century, and Rutland quickly became a hub for marble production, earning its nickname. The arrival of the Rutland and Burlington Railroad in the mid-1800s further fueled the city's growth, making it a prominent transportation center. Today, Rutland embraces its historical roots while embracing modern development and progress.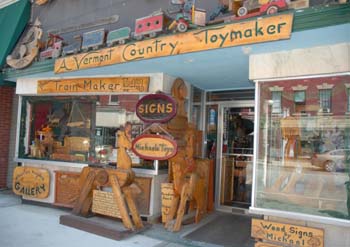 Local Businesses: Rutland, VT, boasts a diverse and vibrant local business scene. The downtown area is filled with charming boutiques, art galleries, and specialty shops, making it a delightful shopping destination. You can find a variety of restaurants and cafes that cater to all tastes, serving delicious local and international cuisine. The city supports local entrepreneurship and fosters a strong sense of community.
Attractions: Rutland offers numerous attractions that appeal to residents and visitors alike. Some notable attractions include:
The Paramount Theatre: A beautifully restored historic theater that hosts live performances, concerts, and film screenings.
Chaffee Art Center: A gallery and community art center that showcases local artists' work and offers various art-related workshops.
Vermont State Fair: An annual event that brings together agriculture, entertainment, and fun, drawing visitors from all over the state.
Wilson Castle: A fascinating historic mansion with stunning architecture and beautiful gardens.
Villages, Districts, and Neighborhoods: Rutland is divided into several neighborhoods, each with its own unique character. Some of the notable areas include:
Downtown Rutland: The heart of the city, known for its historic architecture, shops, and restaurants.
Southside: A residential area with tree-lined streets and parks, perfect for families.
Northwest Rutland: A diverse neighborhood with a mix of residential and commercial spaces.
Parks, Recreation Areas, and Hikes: Nature enthusiasts and outdoor lovers will find plenty to explore in and around Rutland. Some of the must-visit parks and recreation areas include:
Pine Hill Park: A beloved spot for hiking and mountain biking with an extensive trail system.
Gifford Woods State Park: A scenic park with hiking trails amidst beautiful forests.
Killington Resort: A premier ski resort offering winter sports and summer activities like mountain biking and hiking.
Historic Sites and Places of Interest: Rutland preserves its heritage through several historic sites, including:
The Vermont Marble Museum: Showcasing the city's marble history and the marble industry's impact on the region.
Rutland Railroad Museum: Honoring the city's railroading legacy and displaying historical artifacts.
Real Estate Values and Options: Rutland provides a range of real estate options, from historic homes in the city center to modern developments in the surrounding neighborhoods. The city's real estate market is relatively affordable compared to some larger urban areas, making it an attractive option for homebuyers.
Opportunities and Employment: Rutland offers diverse employment opportunities in various sectors, including healthcare, education, retail, and tourism. The city's welcoming environment and supportive business community make it an excellent place for entrepreneurs and small business owners to thrive.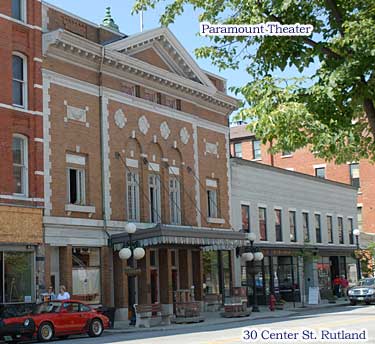 Town Offices:
Rutland City Hall Address: 1 Strongs Ave, Rutland, VT 05701 Phone: (802) 773-1800
Quality of Life and Rutland VT Living: Rutland, VT, offers a high quality of life, combining the charm of a small town with modern amenities. Residents enjoy a strong sense of community, access to outdoor recreation, cultural events, and excellent schools. The low crime rate and friendly atmosphere contribute to a safe and pleasant living environment. Additionally, the city's central location within Vermont makes it an ideal base for exploring the surrounding natural beauty and attractions.
Rutland VT Facts History & Future
Marble quarrying began in the region in the early 18th century. Rutland also manufactures medical equipment, textile goods, electrical supplies, paper products, machinery, aircraft accessories, iron castings and printed materials.
There is a busy downtown area that features excellent shopping, dining, and entertainment options. Rutland is the home of The College of Saint Joseph, the Vermont State Fair, The Rutland Herald daily newspaper, The Rutland Shopper weekly newspaper, the monthly Rutland Business Journal, and the Rutland State Airport.
What is Rutland's connection to Yellowstone National Park? After the Civil War, Rutland-born artist and photographer, William Henry Jackson accompanied a survey team to Wyoming, capturing what is now known as Yellowstone National Park. Many credit Jackson's photos for being instrumental in Yellowstone's designation as America's first national park.  To share your Rutland, VT business information, contact us.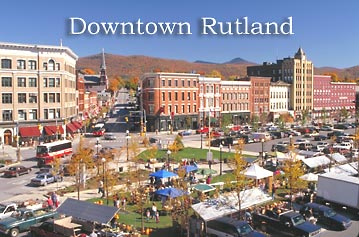 Chartered: 1892
County: Rutland
Rutland, VT Population:
2010: 16,495
GPS Coordinates:
Latitude: 43.3632
Longitude: -72.5847
Rutland, VT Local Information
Rutland Town Offices: 802-773-1801
Rutland, VT, is a city with a fascinating history, a thriving local business scene, and a range of attractions for all interests. With its natural beauty, recreational opportunities, and a strong sense of community, Rutland provides an exceptional living experience for residents and an inviting destination for visitors.
inns | hotels | resorts | rentals | dining | real estate
SHOP RUTLAND VT GIFTS

| Photo | Title | Price | Buy |
| --- | --- | --- | --- |
| | Stories from Vermont's Marble Valley | $17.55 | On Sale Now |
| | RUTLAND VERMONT VT USA Patriotic Vintage Sports T-Shirt | $19.99 | On Sale Now |
| | Rutland, VT | Vintage Style Vermont T-shirt | $19.99 | On Sale Now |
| | Rutland Remnants 4: Brandon to Bellows Falls (Vermont) | $42.92 | On Sale Now |
| | Greetings from Rutland, VT: Heart of the Green Mountains (Greetings From... (Paperback)) | $24.74 | On Sale Now |
| | Lake Bomoseen in 1854 Old Town Map Vermont Custom Print - Rutland Co. - 24 x 30 | $53.00 | On Sale Now |
| | Retro Vermont T Shirt Vintage 70s VT Rainbow Tee Design | $16.99 | On Sale Now |
| | Vermont Vintage Mountains Retro Hiking Souvenir Gift T-Shirt | $16.90 | On Sale Now |
| | Vermont shirt | Funny Moose Canoe Vacation t-shirt | $16.99 | On Sale Now |
| | Vermont Retro Vintage Sunset US State Vermont Silhouette T-Shirt | $16.99 | On Sale Now |
| | Lake Bomoseen in 1854 Old Town Map Vermont Custom Print - Rutland Co. - 24 x 30 | $53.00 | On Sale Now |
| | Vermont shirt | Funny Moose Canoe Vacation t-shirt | $16.99 | On Sale Now |
| | Well Told Engraved Burlington Vermont Map Rocks Glass, Old Fashioned Whiskey Glass (11 oz, Clear) Etched Whiskey Glass, Gifts For Whiskey Lovers | $17.95 | On Sale Now |
| | I REALLY LOVE (HEART) VERMONT Funny US State T-Shirt | $16.94 | On Sale Now |
VT Lodging Guide | VT Maps | VT Attractions | VT Realty

Vermont Products | Visit VT Towns | FWM 24/7 Shopping

Country Weddings | New England Recipes
VT Inns | Red Sox Gifts | Travel Destinations
Free World Mall

Country Weddings | New England Recipes
VT Inns | Red Sox Gifts | Travel Destinations