Annual Vermont Father's Day Weekend Event
Quechee VT Annual Hot Air Balloon Festival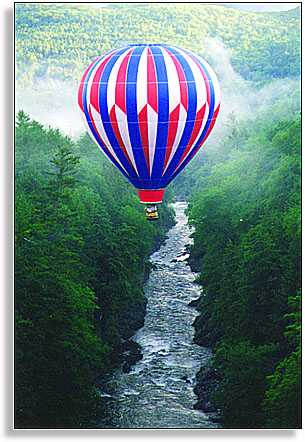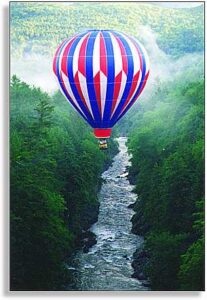 The picture-perfect town of Quechee is the sight of the annual Quechee Hot Air Balloon Festival. This major Vermont event is always held on Father's Day weekend.
This is an opportunity to take to the skies in a Hot Air Balloon ride, or just take in the sights and sounds of the launching of dozens of Hot Air Balloons. The Quechee Hot Air Balloon Festival is the longest-running Hot Air Balloon Festival in New England.
The festival includes food vendors, entertainment and fun for all ages. A fantastic chance to visit the Quechee – Woodstock area of Vermont.
Thank you for supporting Vermont Events.
To feature your VT business in Vermont Living, contact us.
Quechee Hot Air Balloon Festival


Vermont Illustrating LLC. | 802-298-7325
Vermont Illustrating, LLC is a family owned business which has been distributing postcards and souvenirs throughout Vermont & the Adirondack New York regions since 2003. Vermont Illustrating produces the annual Vermont Living Calendar and related products. We offer the best variety of Vermont Souvenirs, Cookbooks, and best selling Vermont Calendar Products. Visit our website to order online.
Order Vermont Living Calendars Online
---
The Quechee Vermont Hot Air Balloon Festival
When: Traditionally held on Father's Day Weekend
Where: Quechee, Vermont
SHOP QUECHEE VT GIFTS
| Photo | Title | Price | Buy |
| --- | --- | --- | --- |
| | Quechee Gorge Vermont USA Christmas Ornament Travel Souvenir Personalized Christmas Tree Pendant Hanging Decoration | $12.88 | On Sale Now |
| | Quechee Gorge Vermont VT Winter Snow Snowflake Souvenir T-Shirt | $18.95 | On Sale Now |
| | Womens Quechee Gorge Vermont VT Winter Snow Snowflake Souvenir V-Neck T-Shirt | $21.95 | On Sale Now |
| | Quechee Gorge Vermont VT Winter Snow Snowflake Souvenir Sweatshirt | $34.95 | On Sale Now |
| | Quechee Gorge Vermont VT Winter Snow Snowflake Souvenir Raglan Baseball Tee | $25.00 | On Sale Now |
| | Vintage Quechee Vermont VT Mountains Hike Hiking Souvenir T-Shirt | $16.99 | On Sale Now |
| | Vintage Quechee, Vermont Mountain Hiking Souvenir Print Sweatshirt | $34.99 | On Sale Now |
| | Vintage Quechee, Vermont Mountain Hiking Souvenir Print T-Shirt | $19.99 | On Sale Now |
| | Vintage Quechee, Vermont Mountain Hiking Souvenir Print Sweatshirt | $39.99 | On Sale Now |
| | Vintage Quechee, Vermont Mountain Hiking Souvenir Print Long Sleeve T-Shirt | $26.99 | On Sale Now |
| | Quechee Vermont VT Gift Retro Style Vintage 70s 80s 90s Home Raglan Baseball Tee | $18.77 | On Sale Now |
| | Womens Quechee Vermont VT Gift Retro Style Vintage 70s 80s 90s Home V-Neck T-Shirt | $15.18 | On Sale Now |
| | American Flag Mug Quechee Vermont Coffee Cup It's Where My Story Begins 4th of July Coffee Mug Patriotic Gift Independence Day Memorial Day Tea Cup 11oz Black | $17.99 | On Sale Now |
| | Quechee Vermont VT Gift Retro Style Vintage 70s 80s 90s Home Long Sleeve T-Shirt | $17.68 | On Sale Now |
| | Simon Pearce Bristol Double Chiller | | On Sale Now |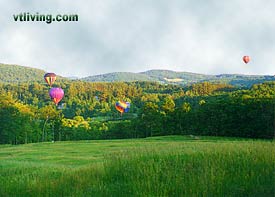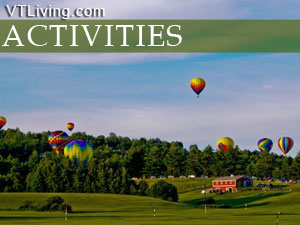 Check out Vermont's Top Events
More Things-To-Do during your Vermont Vacation
Enjoy High Tea in Vermont
Visit a Vermont Campground
See Vermont from above – take a Hot Air Balloon Ride
Hiking in Vermont
Golfing in Vermont
Fishing in Vermont
Unwind at a Vermont Spa
Visit a Vermont Art Gallery
Visit a Summer Theatre
Visit a Vermont Museum
Learn about Vermont birds, go Bird watching, or Share Bird Photos
Visit a Vermont Flea Market & Craft Fair
Take a Vermont Factory Tour
Visit a Vermont Country Fair or Exposition
Go canoeing or kayaking
Stay at a Romantic Vermont Inn
Discover a Great Vermont Restaurant
Listen or Dance to "live" music
Shop Local at a Vermont Farmers' Market
Visit a Vermont tourist attraction
Visit a State of Vermont Historic Site
Have a great Vermont Wedding
Watch Vermont Maple Syrup being made
Take a bike ride or walk on the Stowe Recreation Path
Find a Vermont covered bridge
Support the Arts! Visit a Vermont Theatre or Playhouse
Tour a Vermont brewery or Vermont winery
Visit a Vermont Church, Synagogue or other House of Worship
Take a Bicycling tour or go Mountain Biking
Go House Hunting with a Vermont Realtor
Visit an annual Vermont Event
Take a Walk in Weissner Woods
Visit a Vermont Antique Store or Craft Center
Visit a Vermont Farm Stand or Apple Orchard
Visit a Vermont Cheese Producer – take home some Vermont Cheddar!
Go Swimming! Find a Vermont beach
Go Horseback Riding
Go to the movies! Visit a Vermont cinema, movie, or drive-in theatre
Go Monster Hunting! – Look for a mysterious serpent named Memphre
Visit a Vermont used bookstore
Visit Dog Mountain
Visit a Vermont alpaca farm
Go on a hike with a Llama – Llama Trekking in Vermont
Visit a Vermont State Park
Go Rock Climbing
Visit a Vermont Amusement Park

Vermont Products | Visit VT Towns | FWM 24/7 Shopping

Country Weddings | New England Recipes
VT Inns | Red Sox Gifts | Travel Destinations
Free World Mall

Country Weddings | New England Recipes
VT Inns | Red Sox Gifts | Travel Destinations