Vermont Summer Sports
VT Summer Vacation, Outdoor Vacation Activities, Things-To-Do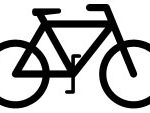 Vermont is a wonderful state for outdoor enthusiasts. From hiking trails and bikeways to campgrounds, fishing holes, and golf courses, there's a place to go for all kinds of outdoor recreation and adventure sports.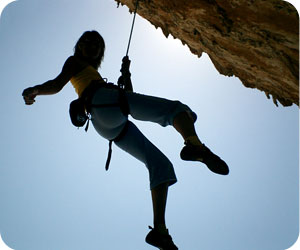 Find a great marina, swimming spot, or kayaking spot, locate Vermont's hottest rock climbing centers, plan a round of golf at the local country club, or reserve your campsite.  Ask us about Summer in Vermont or share comments. To feature your business, contact us.
Vermont Summer Vacation Fun: Summer Sports


Middlebury Inn, 14 Courthouse Square, Middlebury, VT 05753 | 802-388-4961
With 71 guest rooms, the Middlebury Inn offers the perfect blend of modern comfort and classic historic charm. Welcoming travelers since 1827, the inn now has all of the amenities of a full service hotel, including fine dining, a pub, and meeting and banquet space to accommodate your Vermont wedding. Located between Burlington and Rutland and convenient to many Vermont attractions, this inn is perfect for that pampered fresh-air getaway, family reunion or professional retreat.
Visit Middlebury Inn - Middlebury, VT
---


The Green Mountain Inn, 18 Main St., P.O. Box 60, Stowe, VT 05672 | 800-253-7302
Experience warm hospitality in an historic landmark in the heart of Stowe Village. Beautifully restored, the Inn offers the perfect blend of modern luxury and country elegance in over 100 rooms, fireplace suites, luxury rooms, exquisite village apartments and townhouses. Two superb restaurants, afternoon tea, year-round outdoor heated swimming pool, outdoor Jacuzzi, children's pool, two firepits and fully equipped health club. Classic setting for weddings, conferences and events.
Visit Green Mountain Inn, Stowe, VT
---


Smugglers' Notch Vermont, America's Family Resort, 4323 VT Rt.108, Jeffersonville, VT | 802-332-6854
SMUGGLERS' NOTCH RESORT. At America's Family Resort, experience Mountain Resort Village living, award-winning children's programs, family activities, 3 big mountains of skiing and snowboarding, plus entertainment, dining, shopping, year-round Zipline Canopy Tours & more. Family Fun Guaranteed. Smuggs offers four season Vermont family vacation experiences unlike any other!
Visit Smugglers' Notch Resort - Jeffersonville, VT
---


West Mountain Inn, River Road, Arlington, VT 05250 | 802-375-6516
Nestled on a mountainside, the century old, seven gabled West Mountain Inn invites guests to discover its many treasures. Distinctively decorated guest rooms, comfortable common areas, 150 woodland acres with wildflowers, a bird sanctuary, and llamas. Miles of wilderness ski or hiking trails and the Battenkill River provide seasonal outdoor activities. Private dining and meeting rooms, A unique space for celebrations of weddings, birthdays, anniversaries, family reunions, or business meetings.
Visit West Mountain Inn Arlington
---


The Wildflower Inn, 2059 Darling Hill Road, Lyndonville, VT 05851 | 802-626-8310
Trailside Lodging in the Northeast Kingdom of Vermont. Your next great adventure awaits at The Wildflower. A four-season destination property for the best in outdoor recreation and Vermont experiences. With our 25-room Inn, full-service restaurant, pub, Village Sport bike shop (with rentals) and KCE guide company right on the property, you will have everything you need to make the most of your Vermont visit.
Visit The Wildflower Inn - Lyndonville, VT
---


The Governor's House in Hyde Park, 100 Main Street, Hyde Park, VT 05655 | 866-800-6888
Centerpiece of a quiet village, the completely restored historic mansion offers modern comfort with the gracious elegance of an earlier time. Period furnishings. Bedroom fireplaces. Mountain views. Jane Austen weekends. Afternoon tea. Small private events and weddings. The perfect elopement package.
Visit Governor's House at Hyde Park
---


Smugglers' Notch Vermont, America's Family Resort, 4323 VT Rt.108, Jeffersonville, VT | 802-332-6854
SMUGGLERS' NOTCH RESORT. At America's Family Resort, experience Mountain Resort Village living, award-winning children's programs, family activities, 3 big mountains of skiing and snowboarding, plus entertainment, dining, shopping, year-round Zipline Canopy Tours & more. Family Fun Guaranteed. Smuggs offers four season Vermont family vacation experiences unlike any other!
Visit Smugglers' Notch Resort - Jeffersonville, VT
---


The Arlington Inn, Historic Route 7A, Arlington, Vermont 05250 | 802-375-6532
A unique and special place that brings you back to a time of Elegance and Style. This Victorian Inn is decorated with beautiful antiques and exudes warmth and friendliness. Close to activities yet far enough away from the hustle and bustle to have a quiet, relaxing, and romantic Vermont visit. This stately Greek Revival mansion was built in 1848, it is among America's landmark historic inns. You will enjoy the Romance and Elegance of the Victorian Era in this faithfully restored estate.
Visit The Arlington Inn Website- Arlington, VT
---



The Wildflower Inn, 2059 Darling Hill Road, Lyndonville, VT 05851 | 802-626-8310
Trailside Lodging in the Northeast Kingdom of Vermont. Your next great adventure awaits at The Wildflower. A four-season destination property for the best in outdoor recreation and Vermont experiences. With our 25-room Inn, full-service restaurant, pub, Village Sport bike shop (with rentals) and KCE guide company right on the property, you will have everything you need to make the most of your Vermont visit.
Visit The Wildflower Inn - Lyndonville, VT
---

Vermont Products | Visit VT Towns | FWM 24/7 Shopping

Country Weddings | New England Recipes
VT Inns | Red Sox Gifts | Travel Destinations
Fitness and Sports Products On Sale Now
Free World Mall

Country Weddings | New England Recipes
VT Inns | Red Sox Gifts | Travel Destinations