Lyndon, Vermont 05849
Lyndon, Vermont Lodging Dining Real Estate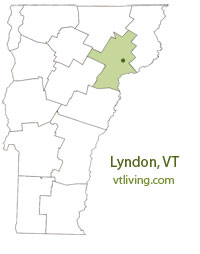 Welcome to Lyndon, Vermont. Located in the Northeast Kingdom of Vermont, Lyndon was founded in 1780. Lyndon is comprised of Lyndon, Lyndonville (the village proper), and Lyndon Corner. Covering 6 square miles of beautiful rolling meadows surrounded by hills, Lyndon is both a commercial town and a regular stop for tourists, Kingdom Trails visitors, and outdoor adventure travelers.
Lyndon is the VT Covered Bridges Capital – home to five covered bridges – the most in the Northeast Kingdom, making it a great place to explore Vermont's past.
In Bandstand Park there are weekly concerts all summer long. Several festivals are also held here every summer. Every August, Lyndon is home to the Caledonia County Fair. Points of further interest are Northern Vermont University at Lyndon, formerly known as Lyndon State College, Cobleigh Public Library, and The Lyndon Outing Club.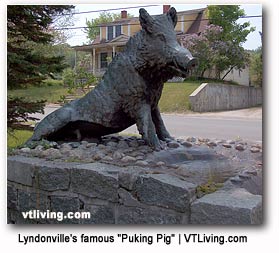 Lyndonville is home to the Caledonia County Airport, and local manufacturers include Vermont Aerospace, NAS Industries, Newport Plastics, Vermont Flexible Tubing, the famous "Puking Pig", and of course Lyndon's world-famous 'Bag Balm'.
Discover Lyndon, VT: A Hidden Gem in the Northeast Kingdom
History of Lyndon
Lyndon, Vermont, is a charming town located in Caledonia County, in the northeastern part of the state. Its history dates back to the late 18th century when it was settled in 1780 by pioneers seeking fertile land and a better life. The town was officially chartered in 1780 and named after Josiah Lyndon, who served as the Governor of Rhode Island at the time.
The early economy of Lyndon was centered around agriculture, with farms producing dairy, maple syrup, and other crops. As the railroad expanded in the mid-19th century, the town saw growth in its manufacturing and logging industries. Over the years, Lyndon has evolved into a vibrant community, preserving its rural charm while embracing modern developments.
Local Businesses
Lyndon boasts a diverse range of local businesses that contribute to the town's unique character and economic vitality. From family-owned shops to artisanal craft stores, visitors and residents can find a variety of products and services tailored to their needs. The community strongly supports local businesses, making it a great place for entrepreneurs and small business owners to thrive.
The Wildflower Inn
One of the notable attractions in Lyndon is The Wildflower Inn. Nestled amidst the rolling hills and verdant landscapes, this charming inn offers visitors a warm and inviting stay. The Wildflower Inn is known for its cozy accommodations, delicious meals made with local ingredients, and breathtaking views. Whether it's a romantic getaway or a family vacation, the inn provides a relaxing escape in the heart of Vermont's natural beauty.


The Wildflower Inn, 2059 Darling Hill Road, Lyndonville, VT 05851 | 802-626-8310
Trailside Lodging in the Northeast Kingdom of Vermont. Your next great adventure awaits at The Wildflower. A four-season destination property for the best in outdoor recreation and Vermont experiences. With our 25-room Inn, full-service restaurant, pub, Village Sport bike shop (with rentals) and KCE guide company right on the property, you will have everything you need to make the most of your Vermont visit.
Visit The Wildflower Inn - Lyndonville, VT
---


Mountain View Farm Animal Sanctuary, 3383 Darling Hill Rd., E. Burke, VT 05832 | 802-626-9924
Visit Mountain View Farm Animal Sanctuary in Vermont to see our rescued animals and please consider making a donation to help us care for them. If you share our love for animals and would like to get more involved with MVFAS we would love to welcome you as a volunteer. Volunteers join us on the farm or from their homes offering their time and services to the sanctuary.
Visit Mountain View Farm Animal Sanctuary
---


StoneCrest Properties, 101 Depot Street, Lyndonville, VT 05851 | 802-626-4790
StoneCrest Properties is a full service Vermont real estate agency meeting the needs of buyers and sellers every day. Located in Lyndonville, Vermont and servicing the entire Northeast Kingdom. At StoneCrest Properties we offer: First time homebuyer experience, Unique marketing of our properties, Experienced professional agents who take personal care. Give us a call, or view our latest listings online.
Visit StoneCrest Properties - Lyndonville, VT
---
Lyndon is a gateway to exploring the wonders of the Northeast Kingdom (NEK) of Vermont. NEK is renowned for its unspoiled natural landscapes, including vast forests, pristine lakes, and majestic mountains. Visitors can immerse themselves in outdoor activities like hiking, skiing, snowboarding, and fishing. NEK also offers an array of charming villages, each with its own unique attractions and cultural offerings. The Mountain View Farm Animal Sanctuary welcomes visitors to the farm which is located in East Burke, just a short distance away.
Villages, Districts, and Neighborhoods
Lyndon is comprised of several villages, each with its own distinct personality. The main villages include Lyndon Center, Lyndon Corners, Lyndonville, and East Lyndon. Lyndonville is the town's largest village and serves as a commercial hub, offering various amenities, shops, and restaurants.
Parks, Recreation Areas, and Hikes
For nature enthusiasts and outdoor lovers, Lyndon provides an abundance of parks, recreation areas, and hiking trails to explore. Some of the popular spots include the Burke Mountain Ski Area, Lyndon State Forest, and the Lyndon Outing Club. Kingdom Trails, a world-renowned network of mountain biking trails, is also a major draw for both locals and visitors.
Historic Sites and Places of Interest
History buffs will find plenty to discover in Lyndon. The town boasts several historic sites, including old farmhouses, covered bridges, churches, and mills that offer a glimpse into its past. Visitors can also explore the Lyndon Historical Society & Museum, which exhibits artifacts and documents that chronicle the town's rich history.
Real Estate Values and Options
Lyndon's real estate market offers a mix of housing options, from charming historic homes to modern properties. The town's serene setting and a strong sense of community make it an attractive destination for those seeking a peaceful and close-knit place to call home. Real estate values have remained relatively stable, making Lyndon an appealing option for prospective homeowners.
Opportunities and Employment
Lyndon presents various employment opportunities across different sectors. While the town's historical connection to agriculture remains, it has also seen growth in industries such as healthcare, education, and tourism. Additionally, the proximity to larger towns and cities provides residents with access to a broader job market.
Lyndon Town Offices
For local information, support, or community services, you can visit the Lyndon Town Offices located at 119 Park Avenue, Lyndon.
Address: 119 Park Avenue, Lyndon
Phone: 802-626-5785
Quality of Life and Lyndon VT Living
Lyndon offers a high quality of life, characterized by its stunning natural surroundings, friendly community, and ample recreational opportunities. Residents enjoy a peaceful lifestyle and a strong sense of belonging. The town fosters a welcoming atmosphere, making it an excellent place to raise a family or enjoy a serene retirement.
In conclusion, Lyndon, VT, is a gem in the Northeast Kingdom, offering a perfect blend of history, natural beauty, and modern amenities. Whether you are a nature enthusiast, an adventure seeker, or someone seeking a tranquil place to call home, Lyndon has something to offer everyone. Come and experience the charm and allure of this idyllic northern Vermont town.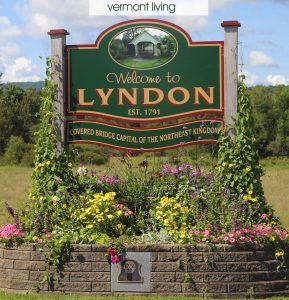 Chartered: Lyndon Vermont 1781
County: Caledonia
Lyndon, VT Population:
2010: 5,981
GPS Coordinates:
Latitude: 44.329
Longitude: -72.019
Lyndon, VT Local Information
Lyndon Town Offices: 802-626-5785
To share your Lyndon, business information, contact us.
inns | hotels | resorts | rentals | attractions | dining | real estate
SHOP LYNDON VT GIFTS – FREE WORLD MALL

| Photo | Title | Price | Buy |
| --- | --- | --- | --- |
| | Bag Balm Vermont's Original Hand Moisturizer, Hand Balm for Dry Skin, Cracked Hands, Heels & Dry Hands Treatment, For Dogs and More Ointment, Lotion - 8oz Tin, 3 Pack | $26.69 ($1.11 / Ounce) | On Sale Now |
| | Bag Balm Vermont's Original Hand & Body Lotion, Fragrance-Free, Non-Greasy, 3oz - 2 Pack | $14.29 ($7.14 / Ounce) | On Sale Now |
| | W Republic Northern Vermont University Badgers The Freshman Fleece Hoodie Sweatshirts - Navy, Large | $46.95 | On Sale Now |
| | W Republic Northern Vermont University Badgers Campus Pullover Sweatshirt Hoodie - Heather Charcoal, XX-Large | $49.95 | On Sale Now |
| | W Republic Northern Vermont University Badgers Established Fleece Crewneck Sweatshirts - Navy, X-Large | $45.95 | On Sale Now |
| | W Republic Northern Vermont University Badgers Dad Fleece Hoodie Sweatshirts - Navy, X-Large | $49.95 | On Sale Now |
| | 16 oz Ceramic Coffee Mug with Handle - Vermont State Outline - Vermont State Outline | | On Sale Now |
| | LYNDON CENTER FRIDGE MAGNET VERMONT (VT) MAGNETS USA SOUVENIR I LOVE GIFT (Var. NORMAL) | $3.90 | On Sale Now |
| | Lyndon Vermont VT Vintage Athletic Sports Design Tank Top | $19.99 | On Sale Now |
| | Lyndon Vermont VT Vintage Athletic Sports Design Premium T-Shirt | $19.99 | On Sale Now |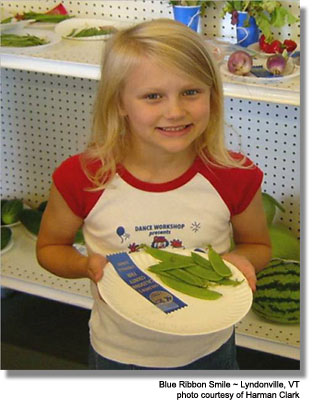 Lyndon, VT Living Resources

Vermont Products | Visit VT Towns | FWM 24/7 Shopping

Country Weddings | New England Recipes
VT Inns | Red Sox Gifts | Travel Destinations
Free World Mall

Country Weddings | New England Recipes
VT Inns | Red Sox Gifts | Travel Destinations