Recreational Marijuana Comes To Vermont
VT Legal Cannabis Store Products & Regulations
Is it legal for anyone to buy pot (marijuana) in Vermont? According to Vermont marijuana laws, recreational marijuana became legal in Vermont in 2018. Vermont law stipulates that adults 21 and older are allowed to grow, possess, and consume cannabis. Before you light up there are a few things to be aware of.
To feature your VT business in Vermont Living, contact us.
Buying Legal Cannabis In Vermont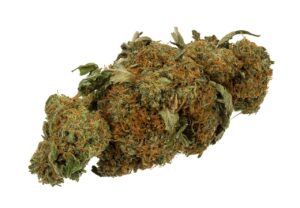 Vermont Cannabis sales are now legal for all adults – residents or otherwise. Marijuana retail sales for recreational pot users is legal across the State of Vermont when you visit one of the authorized Cannabis retail sales stores.  The growing, sharing, and consuming of cannabis has been legal here since 2018 but the opening of recreational cannabis or marijuana dispensaries is now a reality across the state with more legal cannabis stores on the way. Before you add your favorite Cannabis strains to your Vermont products shopping cart be aware of the following VT Cannabis facts.
Driving under the influence of THC, pot, cannabis/marijuana is illegal everywhere in Vermont
Vermont Cannabis dispensaries will feature a variety of locally-grown marijuana strains and products
Legal marijuana sales are highly taxed. The total taxation on pot and cannabis products is in excess of 20%
You will not be able to smoke or "sample" marijuana before purchasing it. Adults of legal age (21) will be able to sniff, view, and perhaps touch legally sold weed, but smoking before buying is not currently permitted by law.
Where can I legally buy marijuana (aka cannabis or pot) in Vermont?

Get Lifetime Warranty when you buy any Airvape model
---
Vermont Bud Barn
257 Marlboro Road
Brattleboro, VT
Ph: 802-246-4367
Mountain Girl Cannabis
174 West Street
Rutland, VT
Ph: 802-353-0034
FLORA Cannabis
2 Park Street
Middlebury, VT
Ph: 802-989-7948
Ceres Collaborative
190 College Street
Hours: 9 am to 4:45 pm Mon-Sat, closed Sunday
Burlington, VT
Ph: 844- 283-9333
The Green Man
1591 Memorial Drive (US Route 5)
St. Johnsbury Center, Vermont
If you are leaving the state remember to consume all legally purchased weed before you go. It is illegal to travel out of state with legally purchased recreational use marijuana. That includes flying out or into Vermont with cannabis. Legal recreational marijuana is not to be consumed in public places. Drivers should store legally purchased cannabis in a sealed container that is not within reach of the motor vehicle operator.
Adults purchasing marijuana in Vermont can buy up to one ounce of marijuana buds (flower} per day. Flavored weed or oil is illegal. Only naturally occurring flavors are permitted. Cannabis Products for sale in Vermont cannot contain both THC and nicotine or THC and alcohol.
Marijuana laws continue to evolve and change in Vermont and across the United States. Be sure to stay abreast of local laws. Vermont Cannabis stores listed are subject to change without notice. Contact the stores of interest in advance of your visit to assure hours of operation and availability of the product.
Thank you for bookmarking Vermont Living. Please drive safely.
SHOP CBD PRODUCTS ON SALE

| Photo | Title | Price | Buy |
| --- | --- | --- | --- |
| | letollhold Natural Hemp Gummies Advanced Extra Strength Gummies | | On Sale Now |
| | (4 Pack) Organic Hemp Oil Maximum Strength - Natural Hemp Tincture Drop - Vegan, Non-GMO, Organically Grown in USA | | On Sale Now |
| | Hemp Gummies | | On Sale Now |
| | Ardent FX Mini 3 in-1 Decarboxylator Machine to Decarb, Bake, and Infuse-Works with Herbs, Butter, Tinctures, Oils, And Lotions - Portable & Easy to Use | $159.99 | On Sale Now |
| | LEVO II - Herbal Oil Infusion Machine - Botanical Extractor - Herb Dryer, Decarboxylator, & Oil Infuser - Easy Edible Infusion Maker - for Tinctures, Infused Gummies, Brownies, & More - Garden Green | $239.00 | On Sale Now |
SHOP 24/7 FREE WORLD MALL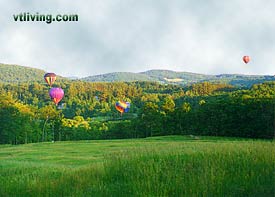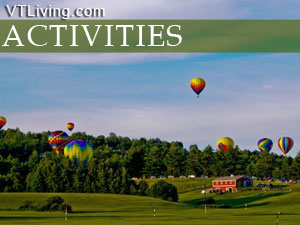 Check out Vermont's Top Events
More Things To Do during your Vermont Vacation
Enjoy High Tea in Vermont
Visit a Vermont Campground
See Vermont from above – take a Hot Air Balloon Ride
Hiking in Vermont
Golfing in Vermont
Fishing in Vermont
Unwind at a Vermont Spa
Visit a Vermont Art Gallery
Visit a Summer Theatre
Visit a Vermont Museum
SHOP 24/7 At FREE WORLD MALL

Vermont Products | Visit VT Towns | FWM 24/7 Shopping

Country Weddings | New England Recipes
VT Inns | Red Sox Gifts | Travel Destinations
Fitness and Sports Products On Sale Now
Free World Mall

Country Weddings | New England Recipes
VT Inns | Red Sox Gifts | Travel Destinations