Place Your Vermont Event
Add Your VT Event Festival Fair Sporting Event Live Performance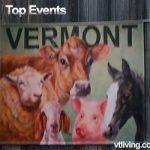 Promote your Event, Concert, Art Performance, Fair, Festival or Sporting Event in VTLiving. Event Listings include event dates, information, map and more. We share featured Vermont Event listings on Facebook, Twitter, LinkedIn and affiliated websites. Place your Event with any major credit card by completing the form below or by calling 802-221-1498.  Allow up to 72 hours for your event to be published.
Place Your Vermont Event Listing
Complete the EVENT FORM submission below or call 802-221-1498.
EVENT ADVERTISING RATES