Shrewsbury, Vermont 05738
Shrewsbury, Cuttingsville, VT Lodging, Real Estate & Dining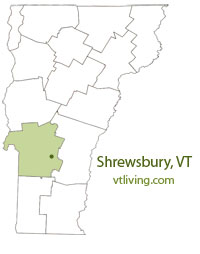 Shrewsbury is the site of a mausoleum erected by John P. Bowman for his wife, with a statue of himself bringing flowers to her graveside. Shrewsbury villages include; Cuttingsville, Russelsville, North Shrewsbury. Today, Shrewsbury remains a rural and beautiful region of southwestern Vermont.


Night Eagle Wilderness Adventures, PO Box 374, Cuttingsville, VT 05738
A unique primitive summer camp for boys, ages 10 -14. Boys develop an authentic sense of personal accomplishment and learn to rely on their own ingenuity as they live in tipis, learn wilderness skills, canoe, hike, throw tomahawks and atlatls, cook over an open fire and so much more! Through community living and group decision making, campers learn to work and play together in a spirit of cooperation rather than competition. Accredited by the American Camp Association.
Visit Night Eagle Wilderness Adventures Website
---
To share any Shrewsbury, VT information, contact us. Learn more about advertising in VTLiving.
Chartered: 1761
County: Rutland
Shrewsbury, VT Population:
2010: 1,056
GPS Coordinates:
Latitude: 43.3133
Longitude: -72.5118
Shrewsbury, VT Local Information
Shrewsbury Town Offices: 802-492-3511
inns | hotels | resorts | rentals | dining | real estate

Vermont Products | Visit VT Towns | FWM 24/7 Shopping

Country Weddings | New England Recipes
VT Inns | Red Sox Gifts | Travel Destinations
Fitness and Sports Products On Sale Now
Free World Mall

Country Weddings | New England Recipes
VT Inns | Red Sox Gifts | Travel Destinations