Vermont Product Marketing
VT Product MarketingTips
Vermont Living promotes Made in Vermont products, every day in every month of the year. We share our marketing partners' social media posts, highlight Vermont products online, and create original content about selected Vermont Products that we share on Google, Yahoo!, Bing, and others.
Read about how you can increase product sales, exposure, and business for your Vermont Product(s) or Services.
To feature your VT business in Vermont Living, contact us.
Vermont Product Marketing
Vermont Product Marketing: Promoting Authenticity and Excellence
Introduction to Vermont Product Marketing: Vermont, often hailed for its picturesque landscapes, artisanal crafts, and farm-to-table culture, has a unique appeal that extends to its products. Vermont product marketing revolves around capturing the essence of this state's values – authenticity, quality, and a strong connection to nature. This page delves into effective strategies for promoting Vermont products, reaching target audiences, and showcasing the best-selling offerings from the region.
Vermont Marketing Tips:
Embrace Authenticity: Vermont products are known for their genuine craftsmanship, natural ingredients, and quality. Emphasize the story behind your product, highlighting its local roots, sustainable practices, and the people who make it possible.

Leverage Local Partnerships: Collaborate with other Vermont businesses to cross-promote products. This can include joint events, social media campaigns, or even creating product bundles that celebrate the best of Vermont.

Utilize Social Media: Engage with your audience on platforms like Instagram, Facebook, LinkedIn, Twitter, and other social media platforms. Share behind-the-scenes glimpses of your production process, customer testimonials, and content that reflects the Vermont lifestyle.

Storytelling through Content: Develop a blog or video series that delves into the intricacies of your product's creation. Discuss the sourcing of ingredients, the craftsmanship involved, and the impact of Vermont living on your product's identity.

Attend Local Markets and Fairs: Vermont is known for its vibrant farmers' markets and craft fairs. Participating in these Vermont events provides a direct connection to consumers who appreciate the local culture and craftsmanship.
Getting Free Publicity:
Press Releases: Draft compelling press releases that showcase new product launches, milestones, or innovations. Distribute them to local media outlets, industry publications, and online platforms.

Influencer Collaborations: Partner with Vermont-based influencers who align with your brand's values. Their authentic endorsement can significantly boost your product's visibility.

Local Media Spotlights: Approach local newspapers, radio stations, internet magazines like New England Living, and TV channels for feature stories. Focus on how your product contributes to Vermont's identity and economy.

Community Engagement: Organize community events or workshops that demonstrate your product's value. This fosters positive word-of-mouth and establishes you as a meaningful contributor to the Vermont community.
Promoting Your Vermont Products:
Identify Your Target Market: Understand who your ideal customers are. Are they health-conscious individuals, outdoor enthusiasts, or those seeking artisanal experiences? Tailor your marketing efforts to resonate with their interests and values.

Vermont Products Marketing with Vermont Living: Since 1996, VTLiving.com has been a pioneering platform for promoting and sharing great Vermont products online. With a deep commitment to showcasing the finest offerings from the state, Vermont Living has been a catalyst for connecting Vermont product makers with a broader audience locally, regionally, and across the Globe. Through its extensive reach on platforms such as Facebook, Instagram, LinkedIn, Twitter, and more, Vermont Living effectively redistributes and promotes select Vermont products. The platform also generates original content about Vermont products and businesses, further enhancing their visibility.

Engaging Visuals: Invest in high-quality visuals that capture your product's essence. Professional photographs and videos can convey the craftsmanship and uniqueness that Vermont products are known for.

Tell a Compelling Brand Story: Develop a brand narrative that encompasses the spirit of Vermont living. Share this story consistently across your marketing materials, from packaging to social media.
Best VT Product Marketing Promotions:
Limited Edition Releases: Create a buzz by launching limited edition products tied to Vermont seasons, events, or holidays. These exclusives encourage urgency and excitement among customers.

Sustainability Initiatives: Highlight your commitment to sustainable practices, such as eco-friendly packaging, responsible sourcing, and reduced carbon footprint. This resonates with conscious consumers.

Collaborative Campaigns: Partner with local non-profits, environmental organizations, or artists to create unique campaigns that raise awareness about Vermont's natural beauty and community.
The Top-Selling Vermont Products:
Vermont product marketing thrives on capturing the essence of the state's authenticity, craftsmanship, and connection to nature and association with Quality. By embracing these values, leveraging local partnerships, and utilizing effective marketing strategies, businesses can successfully promote their Vermont products to a wider audience while contributing to the state's vibrant culture and economy. Vermont product makers are invited to join the Vermont Living platform by reaching out at 802-221-1498 or visiting https://vtliving.com. Vermont Living is Made In Vermont by Vermonters.


Green Mountain Sugar House, Rte 100N, Box 820, Ludlow, Vermont 05149
Our award winning maple candy is still being made and shipped daily along with our 100 % pure maple syrup. When you see the steam roll from the Green Mountain Sugar House, stop in and have a taste of the sweetest stuff on earth. Our red roofed sugar house, just steps away from the water's edge, is where we make everything from maple syrup to mouth-watering maple fudge. It's also a Vermont country gift shop. Make the Green Mountain Sugar House a planned stop ... you'll be glad you did! Order online on our website.
Visit Green Mountain Sugar House Ludlow
---


The Dutton Berry Farmstands and Greenhouse, Route 30, Newfane, VT, Routes 11 & 30 in Manchester, VT, and Route 9 in West Brattleboro, VT | 802-365-4168
Dutton Berry Farmstands are well known for their Vermont grown produce and other unique local products. Fresh picked apples straight from our orchard are available throughout apple season. Stop in and pick up a jug of Dutton Berry Farm's fresh made apple cider, made from our home grown apples. Whether it is fresh farmer-grown fruits and vegetables, cider, Vermont maple syrup or plants, you'll enjoy visiting a true Vermont farm experience.
Visit Dutton Berry Farmstands- VT
---


Robb Family Farm, 827 Ames Hill Road, Brattleboro, VT 05301 | 802-257-0163
Home of fine Vermont crafts. We produce the purest maple syrup you can find as well as a large assortment of fine hand-crafted treasures. Enjoy the scenic Vermont landscape and views from our shop. The Robb Family Country Shop is a family run business, consisting of a charming gift shop, farm events, mail order and baked goods by order. The shop is open throughout the year selling our own Vermont Maple Syrup, Vermont Maple Candy, Maple Syrup Party Favors, Gift Boxes, and Family Raised Beef. Sugarhouse Tours are offered year round.
Visit Robb Family Farm Website
---


Sugarbush Farm, 591 Sugarbush Farm Road, Woodstock, VT 05091 | 800-281-1757
Sugarbush Farm is located on a 550 acre hilltop outside of Woodstock Village. Visitors watch cheese production, year round maple tours, sample Sugarbush Farm cheeses, Vermont Maple Products, local Honey, and other products. You can walk the nature trail, see farm animals, and best of all free admission. The farm is located 3 miles off US Route 4 on Hillside Road, across from the Taftsville Bridge, 3 miles east of Woodstock, VT. Sugarbush Farm Store is open daily from 9:00am to 5:00pm.
Visit Sugarbush Farm - Woodstock
---


Allen Pole Pruner, 6023 US Route 5, Westminster, VT 05158 | 802-722-3331
The Allen Pole Pruner is proven to be faster and more convenient than power equipment for pruning trees. Homeowners and garden professionals agree the Allen Pole Pruner is easer is use and is more durable than any pole pruner on the market - and its made in America. View a video of this amazing Vermont product in action by the developer, Tim Allen.
Visit Allen Pole Pruner Westminster
---


Allen Brothers Farms, 6023 US Route 5, Westminster, VT 05158 | 802-722-3395
We are a uniquely Vermont combination of practical and beautiful. We have an inhouse bakery featuring cider donuts, pie, cakes and cookies , a deli with signature Mac & Cheese, pizza and other warm options as well as made to order sandwiches, a country store filled with local Vermont products, locally grown seasonal produce with our own apples, corn, strawberries, and squash and pumpkins, a gas station, a nursery and garden center. Come and see what we have for you at exit 5 off I-91, easy off and on
Visit Allen Bros. Farms Westminster
---


Yates Family Orchard, 1074 Davis Road, Hinesburg, VT 05461 | 802-373-7437
Come pick 23+ different apple varieties, pears and plums! Visit the orchard stand for delicious, hot, out of the fryer, cider donuts, and baked goods. Try all-natural Vermont made creemee ice cream, raw pressed cider, and other yummy orchard treats. Shop for Vermont local raw honey, maple syrup, orchard made jams, Mt Mansfield Creamery cheeses, Eden Specialty ciders, locally grown mums, pumpkins, and veggies. Discover other Vermont products and artwork for sale. Bring a picnic, stay the afternoon and relax in the scenic beauty of the orchard. Open September through November everyday.
Visit Yates Family Orchard - Hinesburg
---


Vermont Illustrating LLC. | 802-298-7325
Vermont Illustrating, LLC is a family owned business which has been distributing postcards and souvenirs throughout Vermont & the Adirondack New York regions since 2003. Vermont Illustrating produces the annual Vermont Living Calendar and related products. We offer the best variety of Vermont Souvenirs, Cookbooks, and best selling Vermont Calendar Products. Visit our website to order online.
Order Vermont Living Calendars Online
---


Goodrich's Maple Farm, 2427 US Rte 2, Cabot, VT 05647 | 800-639-1854
From our Trees to Your Table! Pure Maple Syrup, All Natural, No Preservatives, No Additives, Fat Free, and Gluten Free. Our VT Maple Syrup is High in Antioxidants & Minerals. Wonderful for baking and in place of other sweeteners. Enjoy tours of our sugarhouse where you can see items from our past and present maple sugar making heritage! Educational explanation of the entire process from our trees to your table. Goodrich's Maple Farm is handicapped and accessible with ample parking for busses and RVs. Check our website for hours and online shopping.
Visit Goodrich's Maple Farm - Cabot, VT
---


Belle Savon Vermont | 802-751-5287
Belles Savon VT, Vermont Artisan Favors, and Gifts. A unique gift boutique located in the beautiful Northeast Kingdom of Vermont. We specialize in sustainable and locally sourced custom wedding favors and gifts to help celebrate your big day or every day, created with intention which by definition means gifting someone something they will love, need, or use. Inspired by the beauty of Vermont. Our gifts can be shipped worldwide!
Visit Belle Savon Vermont
---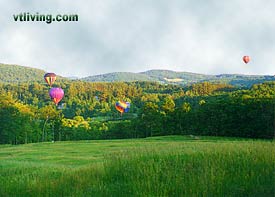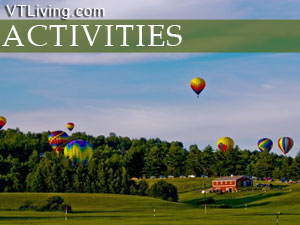 Check out Vermont's Top Events
More Things To Do During Your Vermont Vacation
Enjoy High Tea in Vermont
Visit a Vermont Campground
See Vermont from above – take a Hot Air Balloon Ride
Hiking in Vermont
Golfing in Vermont
Fishing in Vermont
Unwind at a Vermont Spa
Visit a Vermont Art Gallery
Visit a Summer Theatre
Visit a Vermont Museum

Vermont Products | Visit VT Towns | FWM 24/7 Shopping

Country Weddings | New England Recipes
VT Inns | Red Sox Gifts | Travel Destinations
Free World Mall

Country Weddings | New England Recipes
VT Inns | Red Sox Gifts | Travel Destinations