Dining at Sheraton Burlington VT
VT Dining Reviews – Champlain Valley Restaurants

Welcome the Sheraton Burlington. Join us for a visit to the Sheraton's restaurant. Discover the best Vermont restaurants in Vermont Living Magazine. VTLiving thanks you for supporting the great farms and restaurants of Vermont. Ask us about VT Restaurants or share your dining comments. To feature your business, contact us.
Sheraton Burlington: Restaurant Dining
Include Me shortcode: file not found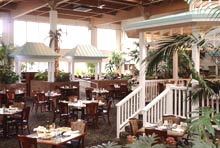 G's Restaurant and Tuckaway's Pub are located at the Sheraton Burlington in the Summerhouse, an indoor atrium tropical courtyard. G's is a great choice for the serene dining experience. Shrimp Cocktail, Crab Cakes and fresh crisp salad are among the wonderful appetizer offerings. Fabulous andmouthwatering main entrees, Swordfish with a Mango Salsa, Filet Mignon, Salmon, and the Friday night Haddock Fry was one of the best and most plentiful that I had. Top all this off with outstanding cheesecake or one of many fine dessert. G's is open for breakfast, lunch, and dinner daily, and offers a delectable Sunday Brunch, which can include peel and eat Shrimp, seafood newburgh, all the breakfast foods like waffle, french toast, maple sausage (exceptional) an omlete bar, fresh fruits and a dessert table. This Brunch has won many awards over the years and we could see why.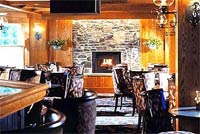 Tuckaway's is a warm and cozy traditional English pub that serves an expansive menu of lighter fare, the nachos are a meal in themselves. A variety of microbrews, fine spirits and after dinner drink are available in fron of the massive stone fireplace. Tuckaway's is a great place to meet friends.
The Sheraton Burlington is located on Williston Road, off Exit 14W in Burlington. The Sheraton is also a great place to stay with the indoor pool, exercise room and central location to all that Burlington has to offer.
– Debi B for VTLiving.com


870 Williston Road
Burlington, VT 05403
Website: www.sheraton.com/burlington
inns | hotels | resorts | rentals | attractions | dining | real estate

Vermont Products | Visit VT Towns | FWM 24/7 Shopping

Country Weddings | New England Recipes
VT Inns | Red Sox Gifts | Travel Destinations
Free World Mall

Country Weddings | New England Recipes
VT Inns | Red Sox Gifts | Travel Destinations