Famous Vermonters
Famous Vermont People & VT Celebrities

Meet some exceptional Vermont people, People who have lived, were born, lived, or are living in Vermont.
This small Northern New England state has been the birthplace of many well-known celebrities, politicians, philanthropists, actors, writers, educators, and entrepreneurs. Browse our partial list of "Famous Vermonters".  Share suggestions, or feature your business in VT Living, contact us.
Rudyard Kipling
Dec. 30, 1865 – Jan. 18, 1936
Kipling was an English writer and winner of the Nobel Prize for Literature. Rudyard Kipling is best known for his poems and stories set in India during the period of British imperial rule. In 1892, Kipling married and the couple moved to Dummerston, Vermont (near Brattleboro) where Kipling wrote The Jungle Book and other short stories.

Ethan Allen
Jan. 21, 1738 – Feb. 12, 1789
American revolutionary leader and one of the founders of the "Green Mountain Boys". Fought for Vermont's independence in the American Revolutionary War.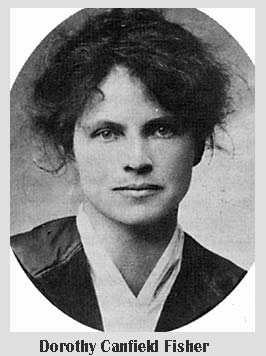 Dorothy Canfield Fisher
Arlington, VT
Novelist, Educator, Montessori Teaching Proponent, Vermonter at Heart – Dorothy Canfield Fisher helped to introduce the Montessori teaching method to America and helped found the Adult Education Association. Many of her stories were about traditional
New England values
and rural Vermont life.
Sherman Adams
East Dover, VT
Born in East Dover, VT, Llewelyn Sherman Adams was a prolific American politician who served as NH State Governor before moving on the become the White House Chief of Staff for President Dwight D. Eisenhower. Nicknamed "The Abominable No Man", it has been said that Adams was perhaps the most powerful Chief of Staff in history. After resigning from his position, he returned north to
NH
and founded
Loon Mountain
.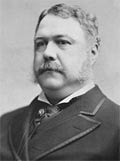 Chester Alan Arthur
Fairfield
, VT
Born in Vermont, Arthur practiced law in New York before moving on to vice-presidency and, six months later, to succeed James Garfield as President of the United States after Garfield's assassination.

Orson Bean 
Burlington
, VT
Born in Vermont to one of the founders of the American Civil Liberties Union, Orson Bean grew up to become a well-loved film, stage, and television actor. Bean appeared frequently on televised game shows and was a founding member of the Sons of the Desert – the international Laurel & Hardy Society. Bean has appeared in such movies as; Being John Malkovich and Miracle on 34th Street.

Calvin Coolidge

Plymouth, VT
Born on Independence Day in Vermont, Coolidge went on to become active in Massachusetts politics before becoming the 30th President of the United States. During his presidential term, Coolidge successfully and dramatically lowered taxes, boosted the economy, and restored public confidence in the federal government after the scandal-plagued term of President Warren G. Harding. Calvin Coolidge was the only U.S. president to be sworn in by his own father. His homestead is a Vermont Historic Site and is open to the public.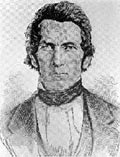 Thomas Davenport
Williamstown, VT
Inventor and blacksmith Thomas Davenport was born in Williamstown Vermont and lived in Forest Dale. In 1834, Davenport developed the earliest battery-powered electric motor, which later paved the way for the development of streetcars. He received the first-ever patent on an electric machine in 1837.


John Deere 
Rutland
, VT
Born in Rutland, Vermont, blacksmith, and inventor John Deere founded the wildly successful agricultural equipment manufacturing company, John Deere, which is even today one of the most successful empires of its type in America. Deere invented his first commercially successful steel plow in 1837.

George Dewey
Montpelier, VT
Born in Montpelier, George Dewey went on to achieve the highest-ranking position in the US Navy – he was the only Admiral of the Navy and was in active duty during the Civil War. He is most famous for his win at the Battle of Manila Bay during the Spanish-American War. Dewey played a role in the Battles of Fort Jackson and St. Philip, the Capture of New Orleans, the Battle of Port Hudson, and the Battle of Fort Fisher.


John Dewey
Burlington, VT
One of the founders of the philosophy of pragmatism, John Dewey was born in Burlington, Vermont and was a leader of progressive education and liberalism. In addition to writing about education, he also wrote frequently about social theory, ethics, art, logic, epistemology, aesthetics, and metaphysics.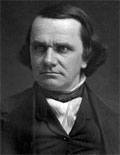 Stephen A. Douglas
Brandon, VT
In addition to serving in the US House of Representatives and as a US Senator, Vermont-born Stephen Douglas also ran, and lost, against Abraham Lincoln as the Democratic Presidential candidate in the 1860 elections. Nicknamed "Little Giant" due to his stature, Douglas was a champion for the Young American movement and was responsible for the Compromise of 1850 and the Kansas-Nebraska Act.


James Fisk
Pownal, VT
After being born and raised in Pownal Vermont, James Fisk ran away from home at the age of 15 and joined a traveling circus before inheriting his father's peddling business. Using what he had learned in the circus, he was able to dramatically increase the profitability of the company. Nicknamed Big Jim, Jubilee Jim and Diamond Jim, Fisk is considered one of the great Robber Barons of the Gilded Age. By the time he was in his 30's, Fisk had become a grossly successful corporate executive and stockbroker in NYC.


Wilbur Fisk
Guilford, Vermont
The third child of an English immigrant, Wilbur Fisk was a theologian, educator and Methodist minister, and was the first elected president of Wesleyan University. Fisk Hall stands today on the campus of Wesleyan University as an homage to his legacy.


Ralph E. Flanders
Barnet, VT
Ralph Flanders was born in Barnet Vermont and the eldest of nine children raised on subsistence farms. Flanders was an industrialist, mechanical engineer and Republican State Senator for Vermont. Flanders is most well known for spearheading the motion to censure McCarthy's grandiose claims that there were large numbers of Communist spies inside the federal government.


Horace A. Tabor
Holland, VT
One of five children born to Cornelius Tabor in Holland, Vermont, Horace Tabor was a successful American prospector who was called both "The Silver King" and "The Bonanza King of Leadville". Tabor eventually became the Lieutenant Governor of Colorado and ran unsuccessfully on three different occasions for the position of Governor of Colorado. In 1893 the repeal of the Sherman Silver Purchase Act cost Tabor his fortunes, and he became the Postmaster of Denver before his death the following year.


John LeClair
Born July 5, 1969, in St. Albans Vermont. LeClair attended UVM and became the first Vermont-born NHL player. LeClair was drafted by the Montreal Canadiens in the 33rd pick in the 1987 NHL Entry Draft. John is president of the John LeClair Foundation which awards grants to non-profit Vermont organizations that sponsor programs for children.


Justin Morrill
Strafford, VT
One of the founders of the Republican Party, Justin Morrill served as both Representative and Senator for the state of Vermont from 1855 to 1898. He is most well known for developing the Morrill Land-Grant Colleges Act, which established federal funding for many of America's public colleges and universities.


Richard Morris Hunt
Brattleboro, VT
A dominant force in the field of architecture, Richard Morris Hunt was born in Brattleboro, Vermont yet spent much of his childhood growing up in Europe. Hunt has left mark on the face of New York City with his particular and prolific architectural style, including the Metropolitan Museum of Art, the pedestal for the Statue of Liberty, and multiple 5th Avenue mansions that have since been demolished. Hunt founded the Municipal Art Society and the American Institute of Architects.


Elisha Graves Otis
Brattleboro, VT
Hailing from Halifax, Vermont, industrialist, and inventor Elisha Otis invented a safety device that prevented elevators from falling should their cables fail, and founded the Otis Elevator Company.


Moses Pendleton
Lyndonville, Vermont
Choreographer, dancer, and founder of MOMIX Dance Company, Moses Pendleton was raised on a dairy farm in the Northeast Kingdom of Vermont before attending the esteemed Dartmouth College. His dance performances were first presented on Broadway in 1977 and he founded MOMIX four years later.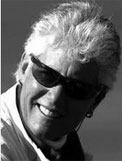 Patty Sheehan
Middlebury
, VT
Professional golfer Patty Sheehan was born in Middlebury Vermont and, by the age of 13, was one of the top-rated junior downhill skiers in the country. Sheehan began competitively golfing in high school and consistently took one championship after another before going pro in 1980. She has won the US Women's Open twice, the Mazda LPGA Championship, and the Kraft Nabisco Championship. Today is now a qualifying member of the LPGA Hall of Fame.

Joseph Smith
Sharon, VT
Religious Leader and founder of The Church of Jesus Christ of Latter Day Saints (LDS) , Joseph Smith was born in Sharon Vermont and had published the Book of Mormon by the age of 24. From that point forward, Smith attracted thousands of followers, established several cities and temples, and created a new religion.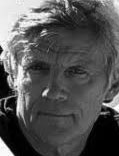 Ernest Thompson
Bellows Falls, Vermont
Born in Vermont in 1949, Ernest Thompson was a writer, actor, and director, and is most well-known for his play, "On Golden Pond", which was written at the age of 28. Thompson has won a Golden Globe Award and an Academy Award for his screenplays.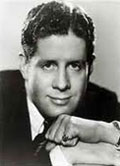 Rudy Vallee
Island Pond, VT
Descended from French Canadian immigrants into Island Pond, Vermont, Rudy Vallee was an entertainer, bandleader, actor, and singer. He performed in many vaudeville acts and is often considered to be the first "crooner" to be heard on popular radio shows. Vallee was also the first iconic celebrity to be followed by hoards of screaming fans and had an active performing career from 1929 to 1984.

Henry Wells
Thetford, VT
The son of a Presbyterian minister in Vermont, Henry Wells was a powerful American businessman and founder of both Wells Fargo and American Express. In his 30's Wells worked as a freight agent on the Erie Canal before forming his own business, Pomeroy & Company, which competed against the United States Post Office by offering mail delivery services at a lower rate.


Brigham Young
Whitingham, VT
A successor to Joseph Smith as the founding leader of the Church of Jesus Christ of Latter-Day Saints, Brigham Young left Vermont to found the community of Salt Lake City, Utah, the University of Utah, and Brigham Young University. Young was notorious for actively practicing polygamy and being involved in controversies regarding the Mountain Meadow Massacre, the Utah War and African Americans in the priesthood.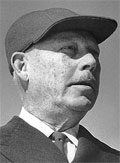 Fred Pabst 
The grandson of Captain Frederick Pabst who began the Pabst brewing empire (Pabst Blue Ribbon Beer), Fred was a pioneer in skiing. A ski jumper in the 1920s, Fred started ski clubs throughout the Midwest, invented the modern J-bar lift, and at one time in the early 1940s operated as many as 17 separate ski areas from Wisconsin and Quebec to New Hampshire and Vermont. Eventually, he consolidated his resources at Bromley Mountain near Manchester, Vermont, establishing that area as one of the early giants of Vermont skiing.


Justin Morgan
Tunbridge, Vermont
Horse Breeder and farmer Justin Morgan settled in Vermont in 1788 and was the owner of a stallion named Figure who was the sire of the Morgan horse breed. A lesser-known fact about Joseph Morgan was that he was a skilled composer and singer who penned many hymns and figuring songs. He also taught singing throughout New England and was the subject of one of Marguerite Henry's Newbery Award-winning children's books, Justin Morgan Had a Horse.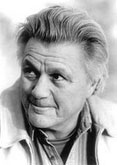 John Irving
Dorset, VT
American Novelist and Academy Award-winning screenwriter John Irving has a home in Vermont and is most well known for The Cider House Rules, The World According to Garp, and A Prayer for Owen Meany.


Vermont Products | Visit VT Towns | FWM 24/7 Shopping

Country Weddings | New England Recipes
VT Inns | Red Sox Gifts | Travel Destinations
Free World Mall

Country Weddings | New England Recipes
VT Inns | Red Sox Gifts | Travel Destinations